"For me, every unique piece of wood is an art potencial. I love combining architecture, design and arts & crafts. I believe in a collaborative way of creating and making things, connecting others, into a large community lab for experimentation and design process exchange. I want to be involved in  creating  culture  and  developing  an  appreciation  for  beauty  and  fine craftsmanship not just for us, but specially for our community."
With the best team, we are a collective effort, a socially engaged multidisciplinary team of architects, engineers, designers, and artisans. From the very beginning we have believed in the virtues of exchange, hard work and enthusiasm. This is the result of more than 16 years of dialogue and collaboration to transform individual knowledge into enhanced creative potential and engaged innovation."
Ardent lover of the authentic and restless explorer, closely akin to the local culture and traditions, this passionate Chilean architect will engage us in sunny conversation with nature and indigenous expressions through all elements across her creations.
She designs environments and objects that attract, inspire, and enable the best and brightest.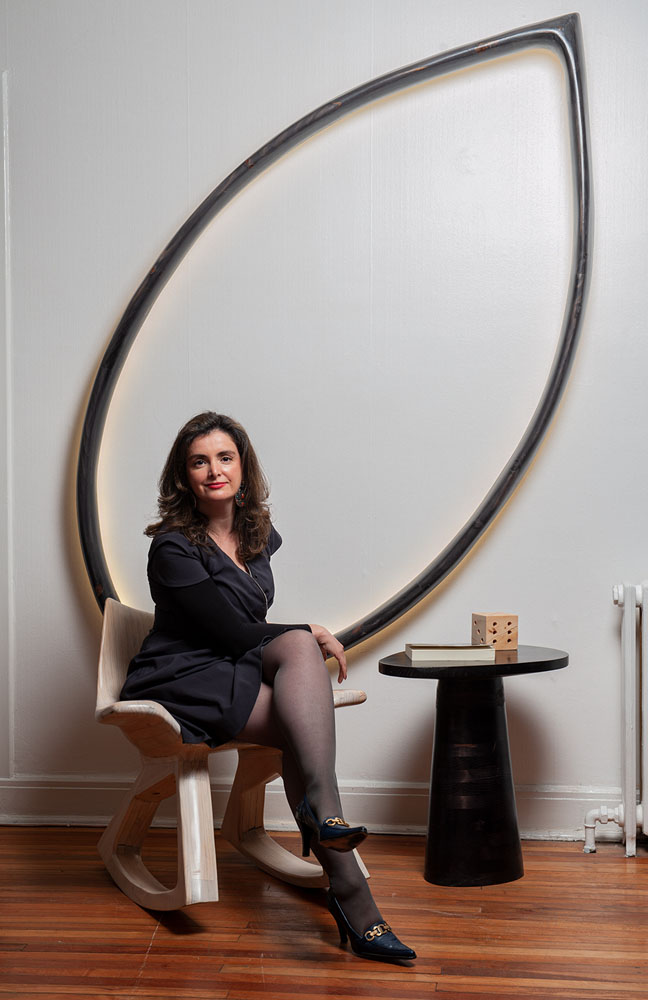 Her Architecture and designs
Consciously attuned to her roots as well as her surroundings, her work is carefully thought to the last detail, which strikes our every chord and makes us resonate with all that is beautiful.
Susana's universe is a blend of smooth naughty lines that curve, crackle and multiply in forms that resist reason, echoing those of nature, to create a soothing, warm and inviting atmosphere, one that is impossible to classify in a predictable style. Whether in architecture or design, Susana  has always been one of sustainable design inspired by people respectfully interacting and transforming their environment to better our lives, working in close collaboration, aiming at developing a collective, empowering intelligence.
Her story is one of struggle and sheer determination, one that recognizes the contribution of key collaborators; among others, the engineer Kassian Obkirher, who fine-tunes her products to make them energy efficient and well balanced, the fine woodcraft artisan Lucien Burquier, who helps bring her wooden creatures to life, and the architect José Miguel Heras, her trustworthy partner in the early years of Factoría.